FAQ
What Is Sex Addiction?
Sexual addiction is defined as any sexually-related, compulsive behavior which interferes with normal living and causes severe stress on family, friends, loved ones, and one's work environment.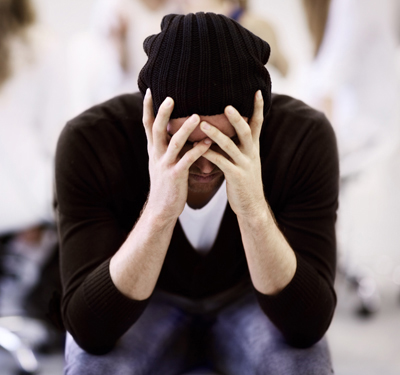 Sexual addiction has been called sexual dependency and sexual compulsivity. By any name, it is a compulsive behavior that completely dominates the addict's life. Sexual addicts make sex a priority more important than family, friends, and work. Sex becomes the organizing principle of addict's lives. They are willing to sacrifice what they cherish most in order to preserve and continue their unhealthy behavior.
Dr. Patrick Carnes estimates three to six percent of the population are facing sexual addiction. It remains unclear whether one gender has a higher incidence of sexual addiction than the other. Research by Dr. Carnes shows that approximately 20 - 25% of all patients who seek help for sexual dependency are women. (This same male-female ratio is found among those recovering from alcohol addiction, drug addiction, and pathological gambling.)
Source: www.SexHelp.com
What Defines a Sex Addict?
No single behavior pattern defines sexual addiction. These behaviors, when they have taken control of addicts' lives and become unmanageable, include: compulsive masturbation, compulsive heterosexual and homosexual relationships, pornography, prostitution, exhibitionism, voyeurism, indecent phone calls, child molesting, incest, rape and violence. Even the healthiest forms of human sexual expression can turn into self-defeating behaviors. While an actual diagnosis for sexual addiction should be carried out by a mental health professional, the following behavior patterns can indicate the presence of sexual addiction. Individuals who see any of these patterns in their own life, or in the life of someone they care about, should seek professional help.
Why Don't Sex Addicts Just Stop Their Destructive Behavior?
Sexual addicts feel tremendous guilt and shame about their out-of-control behavior, and they live in constant fear of discovery. Yet addicts will often act out sexually in an attempt to block out the very pain of their addiction. This is part of what drives the addictive cycle. Like other forms of addiction, sex addicts are out of control and unable to stop their behaviors despite their self-destructive nature and potentially devastating consequences.
Key to understanding loss of control in addicts is the concept of the "hijacked brain." Addicts essentially have rewired their brains so that they do behaviors (drinking, drug use, eating, gambling, and sex) even when they are intending to do something quite different. The triggers to these maladaptive responses are usually stress, emotional pain, or specific childhood scenarios of sexual abuse or sexual trauma. Breakthrough science in examining brain function is helping us to understand the biology of this disease.
What Is the Role Of Cybersex?
Today, over 70% of sex addicts report having problematic on-line sexual behavior. Two-thirds of those engaged have such despair over their internet activities that have had suicidal thoughts. Sexual acting out online has been shown to manifest in similar off-line behavior. People who already were sex addicts find the internet accelerates their problem. Those who start in the on-line behavior quickly start to act out in new ways off-line. One of the pioneering researchers of this problem, the late Dr. Al Cooper, described on-line sexual behavior as the "crack-cocaine" of sexual compulsivity.
Are Sex Addicts Ever Cured?
Like other types of addicts, some sexual addicts may never be "cured." Sexual addicts achieve a state of recovery, but maintaining that recovery can be a lifelong, day-by-day process. The Twelve Step treatment approach teaches addicts to take their recovery "one day at a time" - concentrating on the present, not the future.
Still have questions? Please contact us anytime! We look forward to hearing from you.
Lee Psychological Services
582 Market Street Suite 708
San Francisco, CA 94104
Phone: 415-771-1967
Fax: 415-771-1053
Email